Andreu MARTRÓ
Sant Quintín de Mediona 1941 - Sant Quirze del Vallés 2012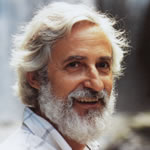 He graduated in Pictorial Procedures in the School of Artistic Arts and Trades of Barcelona.
Graduated in painting in the Superior School of Fine Arts Sant Jordi, in Barcelona.
Professor in the speciality of Pictorial Procedures and Mural Techniques in the School of Arts and Design "Llotja" in Barcelona from 1970 to 2002.
Individual Exhibitions: Since1972 he has made 76 individual exhibitions in Barcelona (Taller Picasso, Galer ía Matisse, Estudi Bozenna, Galería Beltrán Diagonal, Grup d'Art Diagonal, Galería Llucià Homs and Galería Tuset), Sitges, La BIsbal, Palafrugell, Lleida, Valls, Sant Cugat del Vallés, Cotlliure, Pollença, Son Servera, Palma de Mallorca, Les Borges Blanques, Santiago de Compostela, Reus, Tortosa, Terrassa, Alicante, Orihuela, Vic, Altea, Sabadell, Blanes, Platja d'Aro, Sant Quirze, Vilanova i la Geltrú, Sant Quintí de Mediona, Andorra, Madrid, Salou, Girona and Düren in Germany.
Hi has participated in more than 363 group exhibitions.
The human being, studied through the special predilection he manifests for feminine faces – woman is his maximum prototype of the eurhythmic he wishes to discover in all he surveys -, is for Andreu Martró one of his principle pictorial motives. He feels an intense fascination for the thoughts expressed in the eyes of people who constantly interrogate themselves without the slightest distress, with the serenity – better expressed as observation – of the wise woman, who knows that the methodical doubt leads to a better knowledge of the present assuring the arrival of a better future.
The paintings of Andreu Martró, acrylic on board, are of a transparency which permits one to enter with a paused and constant rhythm into their well structured mental contents. In all of them everything is perfectly organised to flow with the beauty of reason, linking the method of the forms with the music of the ideas.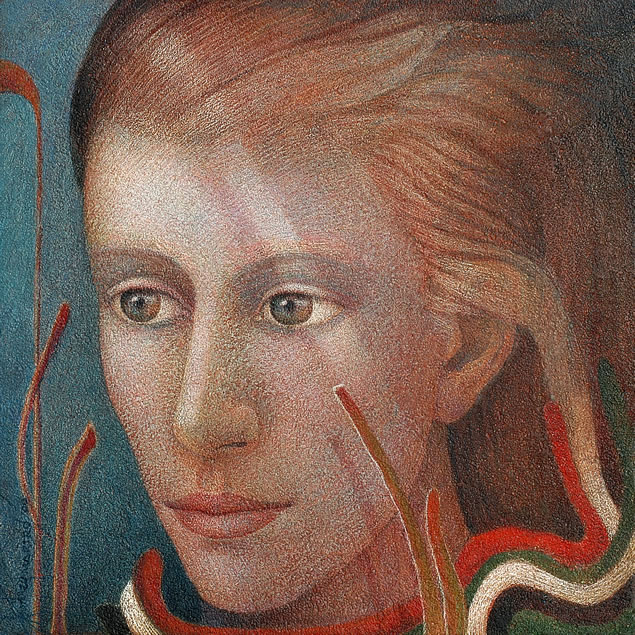 Ref. 003-001

"2663"


Oil on board
30 x 30 cm.
Free shipping : Enjoy our free shipping to Europe.
Delivery times : Delivery within 3 weeks. Please contact the gallery in case you require urgent shipping
Authenticity Guarantee : Every artwork is shipped with a certificate of authenticity.
Secure payment : Code SSL all sensitive data traffic are coded to avoid anyone reading them. Enjoy buying safely with encrypted and secure payments. All your transactions whit us are secure.

Insured Shipments : Every order is professionally packed and crated to the highest standards and is shipped fully insured.