J. Antonio PINEDA BUENO



Motril (Granada) 1950.
He has exhibited in:
SPAIN: Barcelona, Platja,d'Aro, Tenerife, Tarragona, Tortosa, Madrid, Vitoria, Elche, Reus, Palma de Mallorca, Castellon, Sabadell, Igualada, Granada, Valencia, Sant Cugat del Vallès,Terrassa, Santander, Granollers, León, Marbella.
FRANCE: Paris, Chartres, Etampes, Saint Paul de Vence, Toulouse, St.Mande, Honfleur, Nice, St. Hilaire, Marseille
U.S.A.: Miami, Naples, Las Vegas, New York, Palm Beach, Chicago, Texas, La Jolla
ENGLAND: London
JAPAN: Tokyo
Official Exhibition :
Hall Independent - París 1987 - 1988 1989.
Hall of French Artists - París 1987 - 1988 - 1989
Permanent member of the Assembly of Independents, Paris.
Member of the Taylor Foundation, Paris.
Member of the Fine Arts Association of Marly.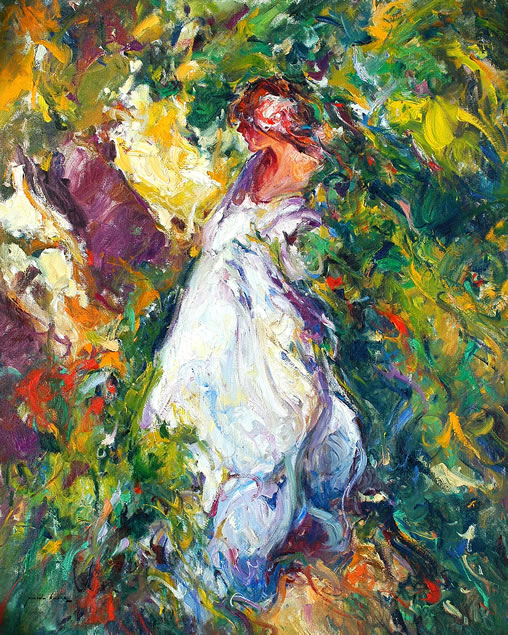 Ref. 054-005

"INTIMIDAD"


Oil on canvas
81 x 65 cm.
Free shipping : Enjoy our free shipping to Europe.
Delivery times : Delivery within 3 weeks. Please contact the gallery in case you require urgent shipping
Authenticity Guarantee : Every artwork is shipped with a certificate of authenticity.
Secure payment : Code SSL all sensitive data traffic are coded to avoid anyone reading them. Enjoy buying safely with encrypted and secure payments. All your transactions whit us are secure.

Insured Shipments : Every order is professionally packed and crated to the highest standards and is shipped fully insured.