Ulpiano CARRASCO



Casas de Santa Cruz (Cuenta) 1961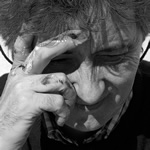 He studied Fine Arts in Salamanca.
Throughout the Nineties he travelled in the Middle East, the United Kingdom, the Netherlands, Italy and France.
His work became known in Paris, New York and Singapore.
His work are represented in prestigious collections in Europe, America and Asia.
Works in Museums :
Museum of Spanish Engraving Marbella.
Foundation Gregorio Prieto.
Royal Academy of Fine Arts San Fernando.
Museum of Contemporary Art Toledo.

The Manchegan painter Ulpiano Carrasco captures de world around him seen from an expressionist angle of primary colour. Distanced from topics such as a Castillan austerity, this veteran of the paintbrush found in chromatic force the perfect material for his energetic, passionate temperament. Always attracted to the world around him, Ulpiano Carrasco looks out on the landscape to transform it in pure painting, fired up by the glowing reds, oranges and yellows of his palette.
An expressionism relegate to a mere tradition by many but that this artist perpetuates in constant renovation and signifies new ways of seeing and participating in the exterior. The purity of unmixed tones, the brightness of his fauvist lights, the consequent contrast of complements, the ambiguity sought in the fusion between the background and the motive, makes the work of his painter an authentic whirlwind, a stimulant to quicken the senses.
City scenes, exotic still-lifes, landscapes which lengthen in the rich multicolour amalgam of juxtapositional planes, figures drawn on the painting with a simple schematic stroke, sinuosities, smudges, fields of brilliant colours. . . . Constitute the singularly beautiful plastic repertoire of this tireless traveler, animated by the succulent manna of his pigments wherever he finds himself.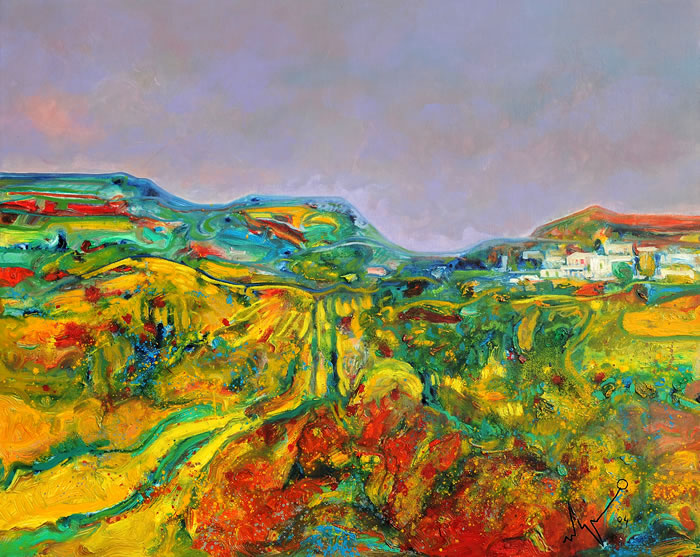 Ref. 045-010

"EL CAMINO AMARILLO"


Oil on canvas
65 x 81 cm.
Free shipping : Enjoy our free shipping to Europe.
Delivery times : Delivery within 3 weeks. Please contact the gallery in case you require urgent shipping
Authenticity Guarantee : Every artwork is shipped with a certificate of authenticity.
Secure payment : Code SSL all sensitive data traffic are coded to avoid anyone reading them. Enjoy buying safely with encrypted and secure payments. All your transactions whit us are secure.

Insured Shipments : Every order is professionally packed and crated to the highest standards and is shipped fully insured.